How to create payment reminder?
Create a payment reminder about a not payed invoice in a few simple steps
* 8.6.2020 *
The shortest way to create a payment reminder is as follows:
Download a ready-made invoice payment reminder from the online repository of Edi.
Update mail merge field values and the common data.
Print the invoice payment reminder.
Download the invoice payment reminder template from the online repository of Edi..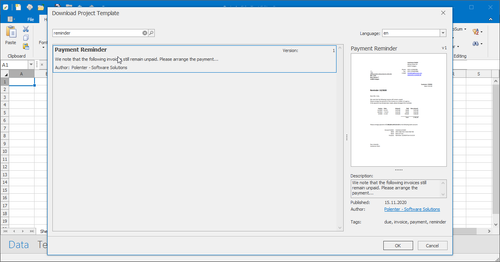 Define the recipient and invoice data in the data view.
Save the project on your local computer and open it every time you create a new reminder.
In the data view you can track the history of your invoice payment reminders.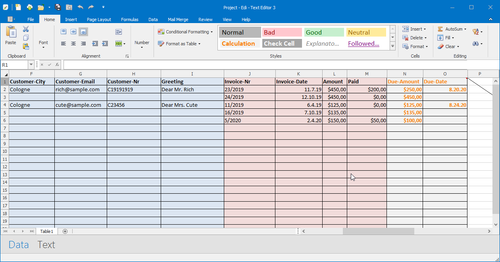 Afterwards switch to the text document view. All the fields concerning the recipient and invoice data are automatically synchronized with the data view.
Customize the common data on your demand. Place additional fields if necessary.
Save the document.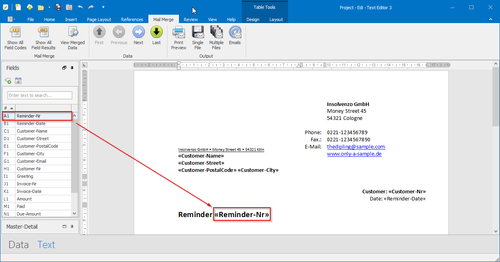 Click the print preview button to see the whole document.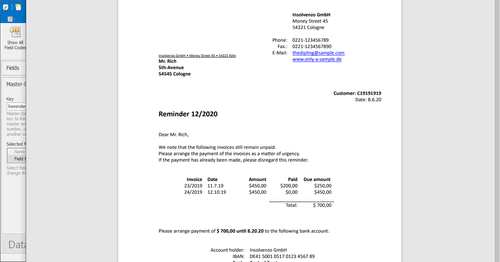 You can save multiple invoice payment reminders at once as Pdf, Docx, Doc, Odt, Epub, Mht or Html file.
By using a field name as the filename pattern, you can name each mail merge document individually.
Edi can later send the generated payment reminder documents per email.
In Edi PRO you can additionally encrypt each PDF file with an individual password per customer and send it per email, conform to the GDPR.