How to create additional metadata files?
Mail merge into multiple PDF documents and create metadata files for automatic document processing
* 8.5.2021 *
Since the v. 3.9 Edi - Texteditor can generate additional metadata files during mail merge.
Metadata describes the generated documents in a machine friendly format.
Providing metadata is very useful if the mail merged documents should be automatically processed by a third party software.
Due to the metadata, your documents can be automatically indexed, archived or sent per email by other web services.
Edi appends the metadata as additional text files per each generated document, from its mail merge fields.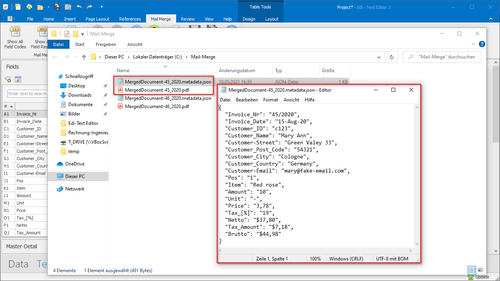 After selecting xml, json or ini as the metadata file type, all mail merge fields are automatically formatted as structured data in the selected file format.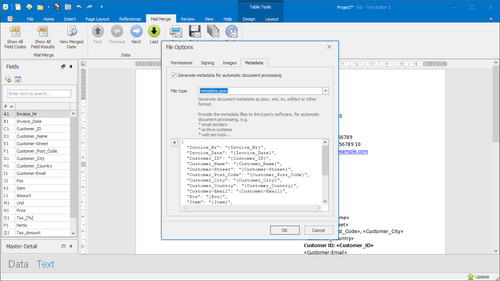 Furthermore you can generate your custom metadata files, e.g. edifact or yaml, by manually inserting mail merge fields onto the metadata editor.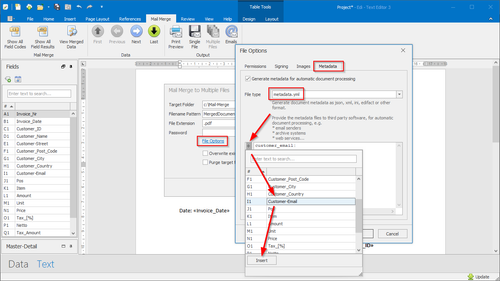 Create additional columns in the Data View for your metadata and customize their format to your needs.