Edi - Texteditor
The easiest way to mail merge
Create in minutes,
perfectly formatted PDF serial letters,
using only a single program.
Download for free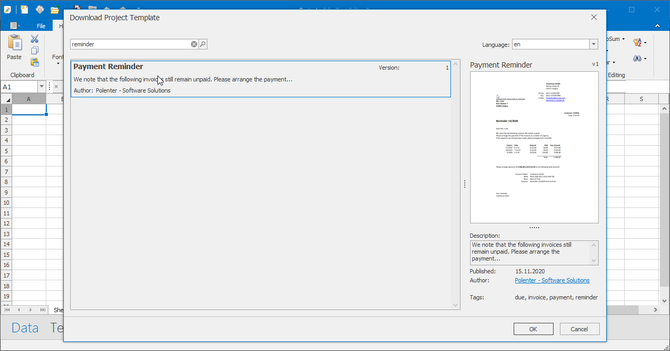 "Edi - Text Editor" has been tested in the Softpedia labs using several industry-leading security solutions and found to be completely clean of adware/spyware components. We are impressed with the quality of your product and encourage you to keep these high standards in the future."
Softpedia labs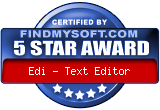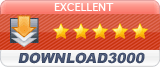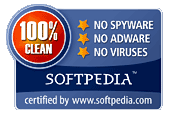 Privacy by Design
Manage customer data according to GDPR
Install as a desktop application,
on your local computer.
Store customers data locally,
no cloud storage involved.
Use trusted document formats
(doc, dox, odt, xls, xlsx).
Encrypt and sign
each PDF document.
Mail merge Master-Detail
reports, invoices.
Send CC, BCC email copy
at yourself for evidence.
According to the GDPR, there is
no data processing agreement (DPA) required to mail merge with Edi
Ease of Use
Create beautiful serial letters in minutes
Define the serial letter data, as a table in the data view.
You can import your existing Excel documents.
Data View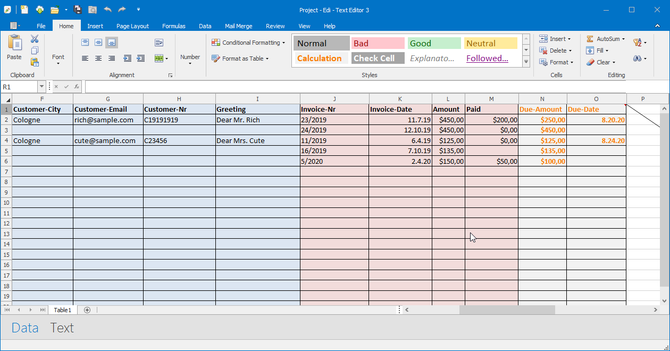 Switch to the text view and drag the table columns onto your document.
Use your own Word or OpenOffice documents as templates.
Text View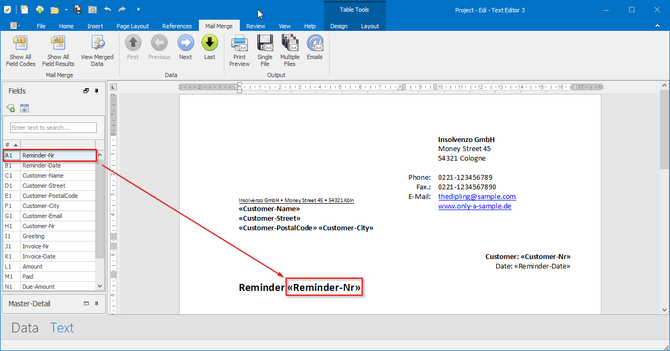 Mail merge into multiple PDF documents,
naming and encrypting each PDF file individually
Mail Merge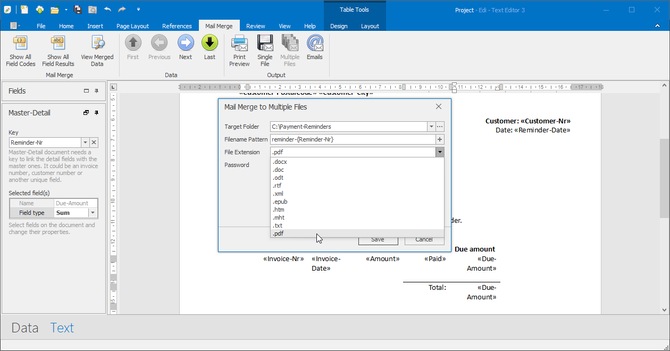 Download additional mail merge templates
from the online repository.
Mail Merge Templates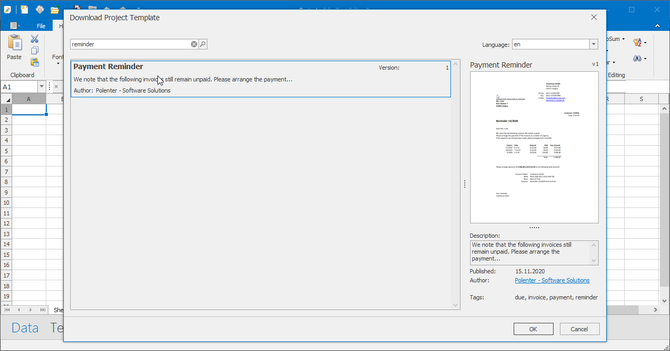 Free
Mail Merge completely for free
You may use Edi FREE without registration and without any obligations at no cost, as long as you wish, even for commercial purposes.
With Edi FREE you can mail merge into multiple PDF files and send them as an email.
In case, more functionality is needed - you can upgrade to Edi PRO.
Edi FREE
no registration
no time restriction
even for business
Edi PRO
Download for free